North Gaia is launched for booking now. Let's analyse whether it is a good property for own stay or investment.
If you're looking for a luxurious and comfortable place to call home, look no further than North Gaia at Yishun Avenue 9. Developed by Sing Holdings, this EC is known for its high-quality construction and excellent amenities. This brand new 99 year leasehold development is now opened for booking and the estimated completion could be in end of 2025. The land size is quite huge and there are a total of 616 units (3 bedrooms to 5 bedrooms types)
Demand for this executive condominium is expected to be rather high, as this is the first EC development in the area since 2014. The site is also one of the largest available for executive condo development. Previously, Parc Central Residences located at Tampines Avenue 10 was the largest (It's fully sold out).
This review is your comprehensive guide to North Gaia. From its design features to investment potential, I will leave no stone unturned! If you have any questions or would like to book a viewing, do not hesitate to contact me via Email or WhatsApp.
1. Developer of North Gaia
The developer of North Gaia is Sing Holdings Limited. They are listed on the Mainboard of the Singapore Exchange. Sing Holdings Limited is a well-respected property development and investment holding company with a rich history since 1964 in Singapore.
The developer has developed many amazing residential projects, including The Laurels at Cairnhill, Waterwoods in Punggol, Meyer Residence at Meyer Place and is one of the co-developers of Parc Botannia at Fernvale (next to High Park Residences)
For its project, The Laurels, the Company received the prestigious FIABCI Singapore Property Award, and two other projects, Waterwoods and Parc Botannia, were also bestowed the BCA Green Mark Award (Gold Plus).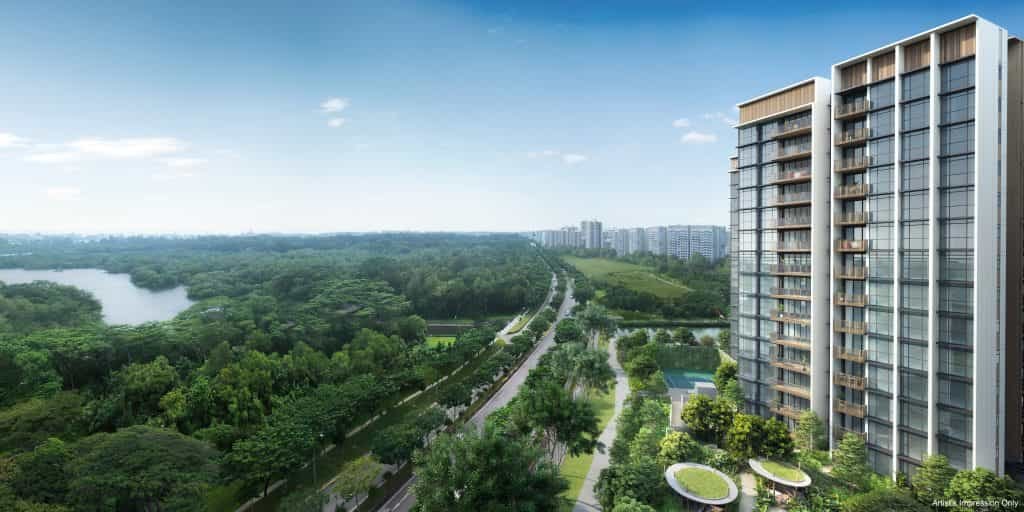 North Gaia Facing Khatib Bongsu
North Gaia 3 Bedroom Type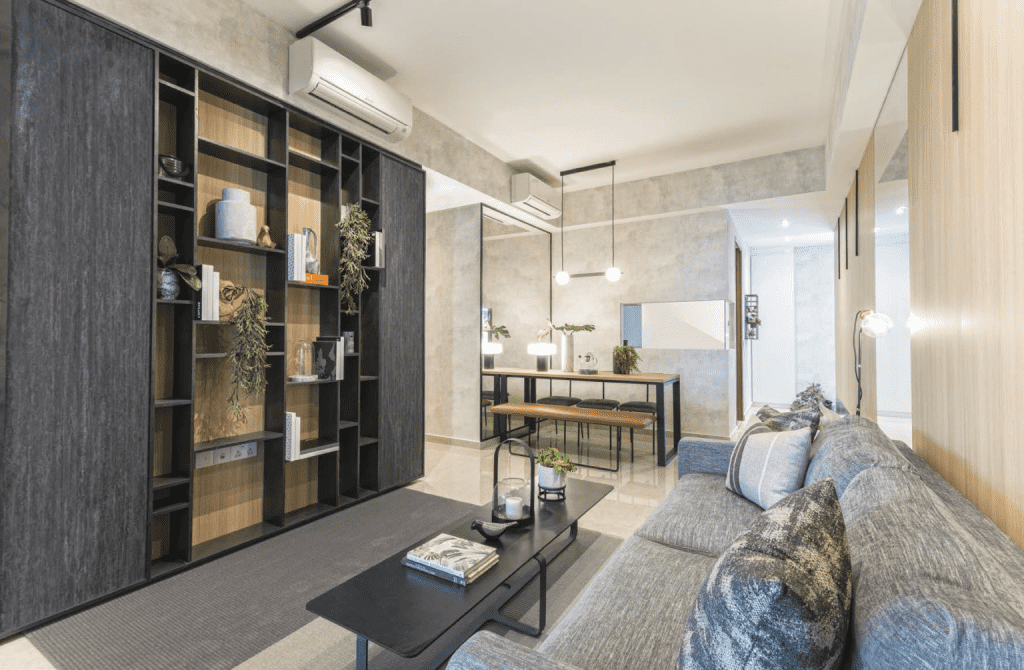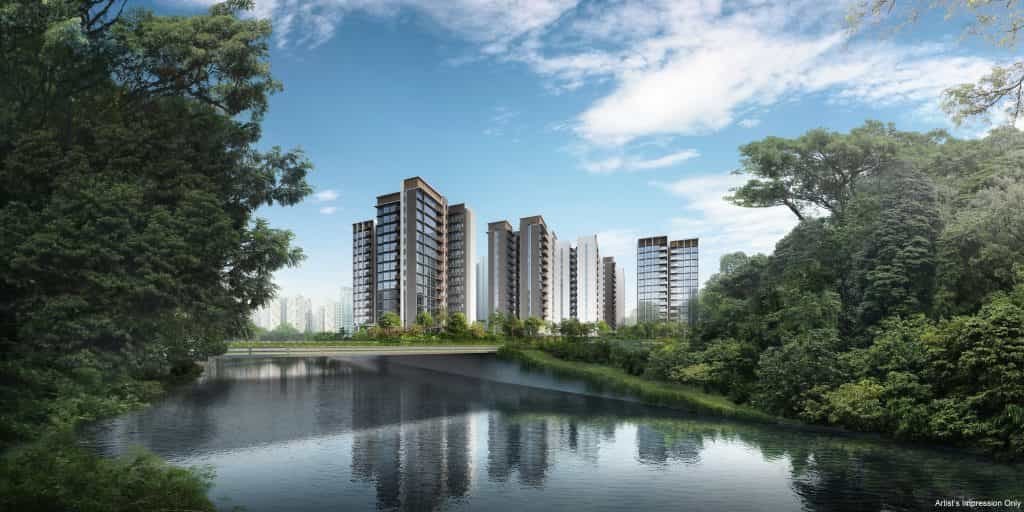 2. Guide Price of North Gaia
Sing Holdings Limited outbid six other developers with a winning bid of $373,500,000 for the 21,514 sqm (231,575 sqft) land parcel on Yishun Avenue 9. This price tag translate to $576 psf ppr for North Gaia EC.
According to market analysts, North Gaia Executive Condo is expected to be priced around $1,200 psf. This is somewhat similar to the prices for Parc Central Residences (land price at $578 psf ppr) executive condominium located at Tampines Avenue 10, which has been fully sold.
Contact me below to request for the latest price list. 
Provence Residence EC at Canberra Crescent has a lower land price of $566 psf ppr and is selling from $1,119 psf as of January 2022.
If you're looking for an executive condominium that's selling at a lower land cost, North Gaia is your best bet – given that the tender in June 2021 for Tengah Garden Walk EC Site hit a new record of $603 psf ppr, override the previous record of $583 psf ppr for Piermont Grand EC.

Sing Holdings Limited Won The Tender for North Gaia EC
3. Key Features of North Gaia
Next to the scenic Khatib Bongsu Nature Park, you can find an overlook that offers stunning views of the Sungei Khatib and Johor Straits.
A green and serene living environment near several breathtaking nature parks.
Nearby bus stops take you to Yishun MRT station and Integrated Transport Hub in just a few short hops.
Easy access to Junction Nine and many other shopping malls makes this location a shopper's paradise.
Close to many schools, this area is perfect for families.
Plenty of lifestyle amenities – Safra Yishun Country Club and Orchid Country Club.
Plenty of schools within close proximity.
Short drive to Khoo Teck Puat Hospital.
Great entry price considering the rising land cost.
4. Location of North Gaia
North gaia is situated in front of Symphony Suites, a completed private condominium along Yishun Avenue 9. North Gaia overlooks the Khatib Bongsu Nature Park and Sungei Khatib, where you can get breathtaking views of the lush nature park.
It is not too far from the Yishun Interchange, where Northpoint City, the largest mall in the North, the MRT station and the bus interchange is at.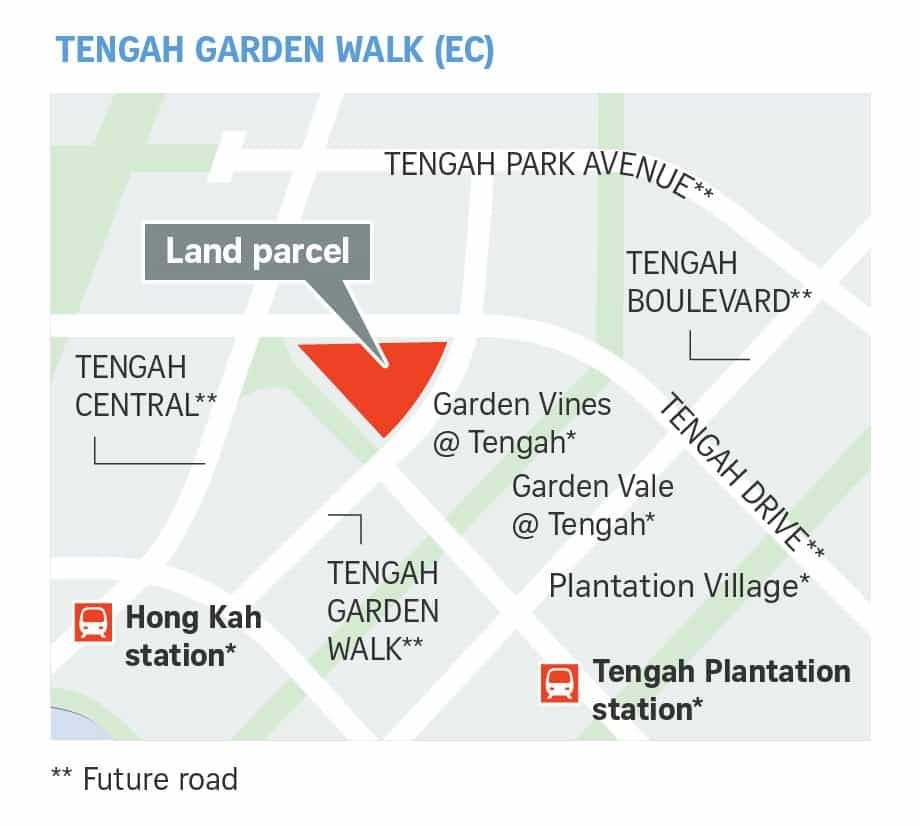 Tengah Garden Walk EC Location Map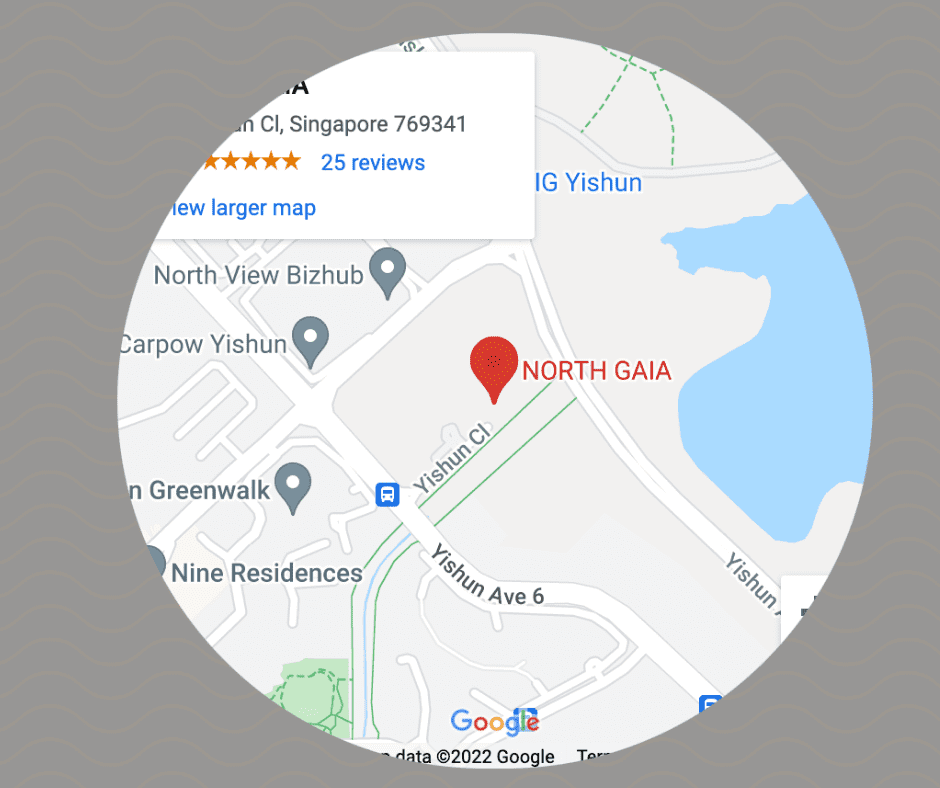 Residents can experience living close to nature. Apart from Khatib Bongsu Nature Reserve and Sungei Khatib, there are other parks such as:
Yishun Nature Park @ Yishun Greenwalk
Yishun Pond Park
Yishun Park
Lower Seletar Reservoir Park
Sembawang Beach Park
Sembawang Hot Spring Park
5. Transportation and Commute​
The following buses "803", "811" and "811T" takes 3 stops to reach Yishun MRT Station. 
Yishun MRT Station is part of the North-South Line (Red). This MRT line serves you directly to shopping belts like Orchard, Somerset and Dhoby Ghaut without the need to switch between MRT lines. It also connects you directly to Cityhall, Raffles Place and Marina Bay stations.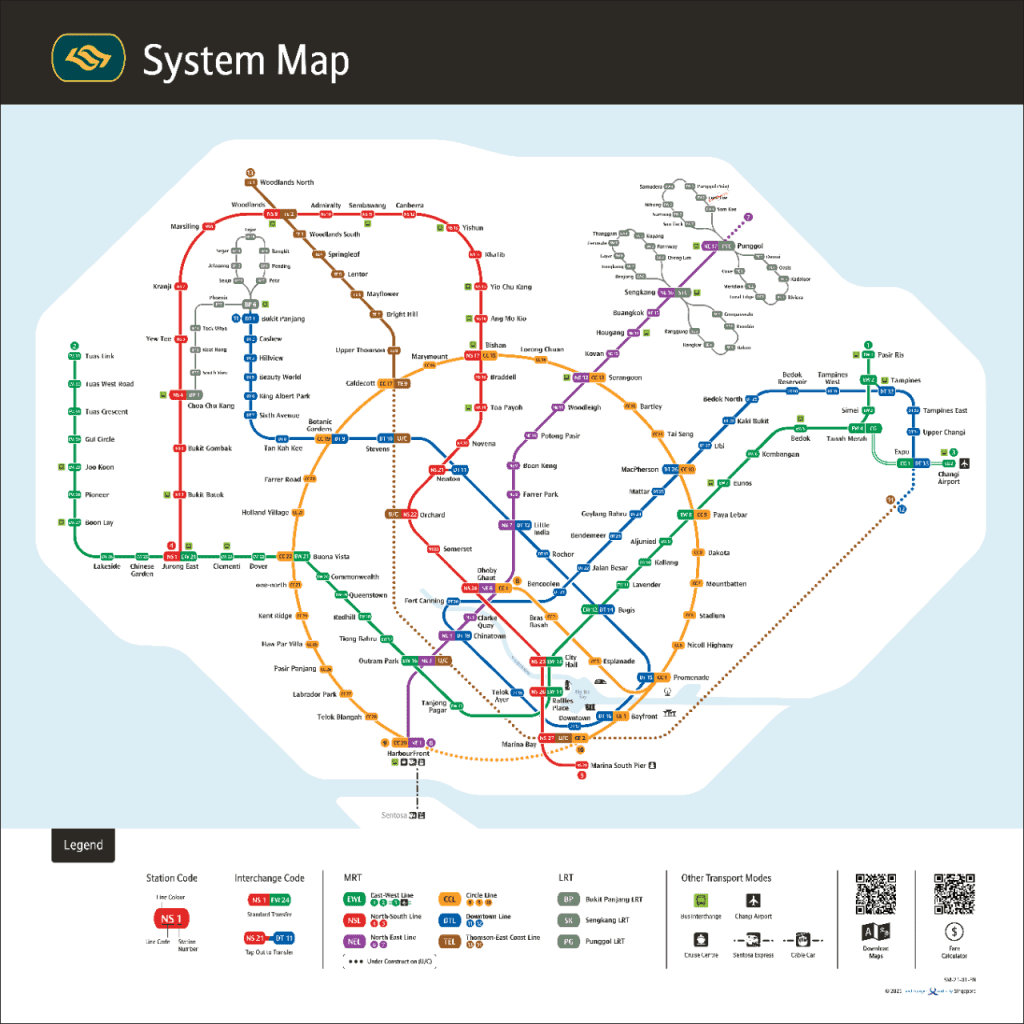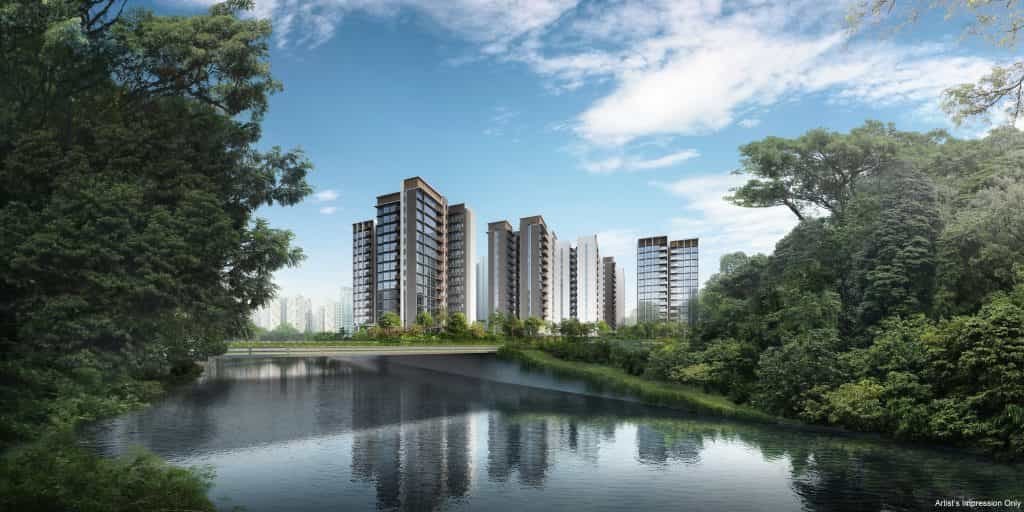 6. Convenience and Amenities​
North Gaia is located just minutes away from Junction Nine, a neighbourhood shopping mall that houses over 100 commercial retail units, a food court, and F&B outlets. You'll be able to get most of your groceries at the Sheng Siong Supermarket located on level 2.
If you're looking for a more varied shopping experience, head over to Yishun central and visit Yishun Ten and Northpoint City. Residents may also travel to Canberra Plaza (right outside Canberra MRT station) or head straight down to Orchard for an elevated shopping experience.
For those who dislike shopping but want to experience more outdoor activities, there are quite a number of places where you can hang out at.
Safra Yishun 
ORTO (very popular place)
Water Venture at Sembawang
7. Primary Schools surrounding North Gaia
Within 1km:
Chongfu School
Huamin Primary School
Northview Primary School
Xishan Primary School
Between 1-2km
Ahmad Ibrahim Primary School
Jiemin Primary School
Northland Primary School
Yishun Primary School
8. Khoo Teck Puat Hospital (KTPH)
It is always a plus point to have a medical facility that is in the neighbourhood in case of emergencies. KTPH is just few minutes drive away from North Gaia EC.
Those looking at long term can also catch potential tenants working in the healthcare industry. Think about this, Singapore is a rapid aging society and medical healthcare is surely one of the growing pivotal sectors that we cannot do without. 
9. The Investment Viewpoint on North Gaia EC
If you have read my other article (Do Not Buy an EC without reading this, you would see the astounding performance of Executive Condominium, how it helps those owners made a profit. In that article, I shared EC owners can get strong capital appreciation because the EC land is heavily subsidised by government. It is because of the price gap between a brand new EC versus a brand new private condominium that allows the capital growth of an EC. 
From investment viewpoint, I will say that you are buying an EC at a lower entry price, hence lower risk, yet able to get the capital appreciation due to price gap seen in new launch private residential.
From my viewpoint, there are new HDB flats still undergoing construction and future HDB upgraders will tend to look at the nearby private developments and North Gaia will be a good choice in terms of the price point and being relative newer. 
North Gaia will be a relatively good property to consider for your own stay and at the same time for growing your wealth through property.
Many EC are not located near MRT, such as Parc Greenwich and Parc Central Residences. Parc Greenwich is selling fast whereas Parc Central Residences is fully sold. You can also see that ECs have till date proven to be a valuable asset even though most of them are not located near MRT stations. 
The location of North Gaia may seem remote to some, but with new EC launches like Parc Canberra and Provence doing well, we think that most people's perception has changed. After all, ECs are very popular with first timers and second timers/ HDB upgraders. Plus, there are nearby markets and malls where you can get your groceries and other needs taken care of. There are plenty of other options for groceries, too. You can head to the nearby market at Nee Soon East Courtyard, or visit the mall "Junction Nine" for a variety of stores, including a Sheng Siong Supermarket.
It is rare to have an EC that is located next to the nature park and this is one unique point that separates itself from the rest of the ECs. 
Buying an EC is not as straightforward as buying a private condominium. There are eligibility conditions and has various financing options.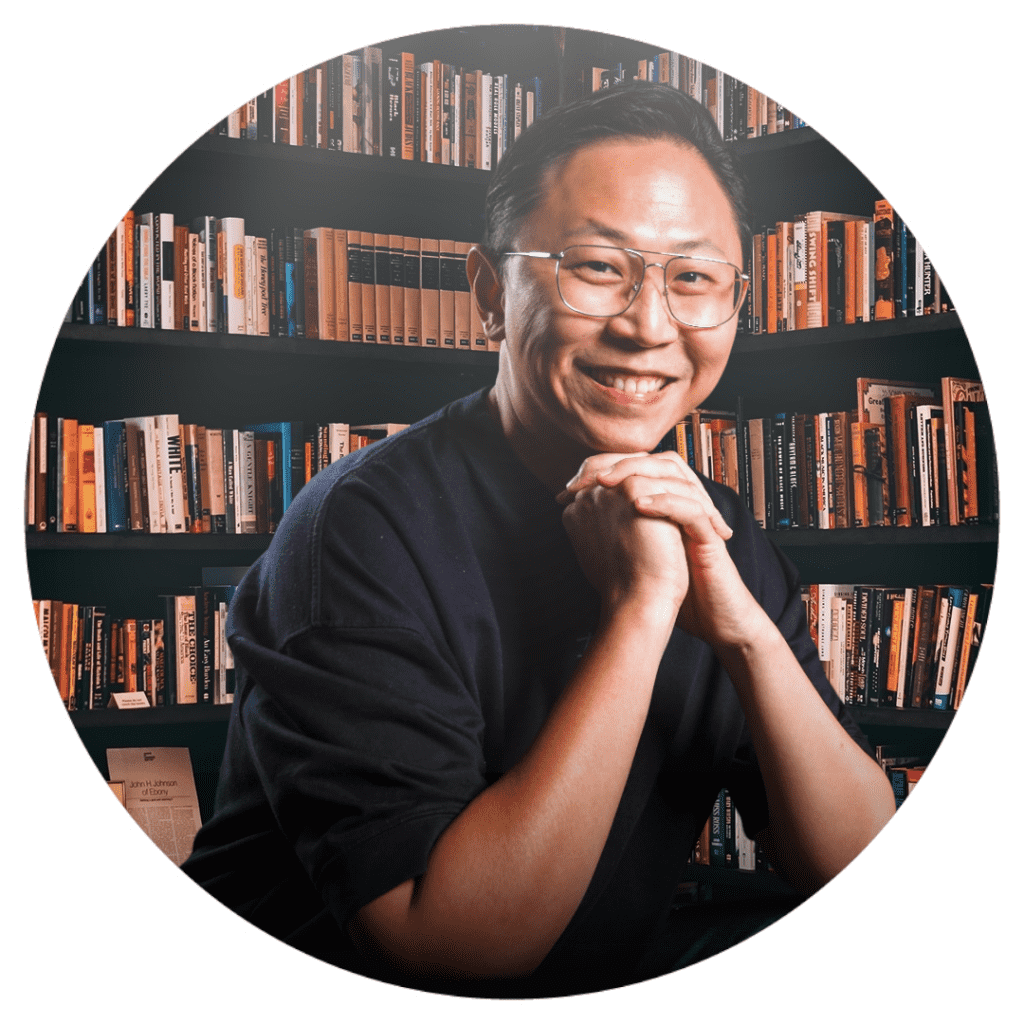 Contact me for a non obligation consultation now.