Things you must know about Executive Condominium
Many people always ask me questions about Executive Condominium. To many, purchasing an EC is like a dream come true and most important of all, it is at an affordable price tag as compared to similar private property. Now before you rush off to view the showflat, here are things you need to know about it and what makes EC so attractive?
What is an Executive Condo (EC)?
Executive condominium (EC) is a type of housing that is a unique blend of public and private property. It is governed by the Executive Condominium Housing Act and Scheme Regulations, and is unique in that it starts out as public housing under the supervision of the Housing and Development Board (HDB), and becomes semi-privatised 5 years after TOP and eventually become fully privatised (i.e. private residential). On the exterior or interior of an EC, it really looks similar to that of private condos and have similar types of facilities like the swimming pools, gym and etc.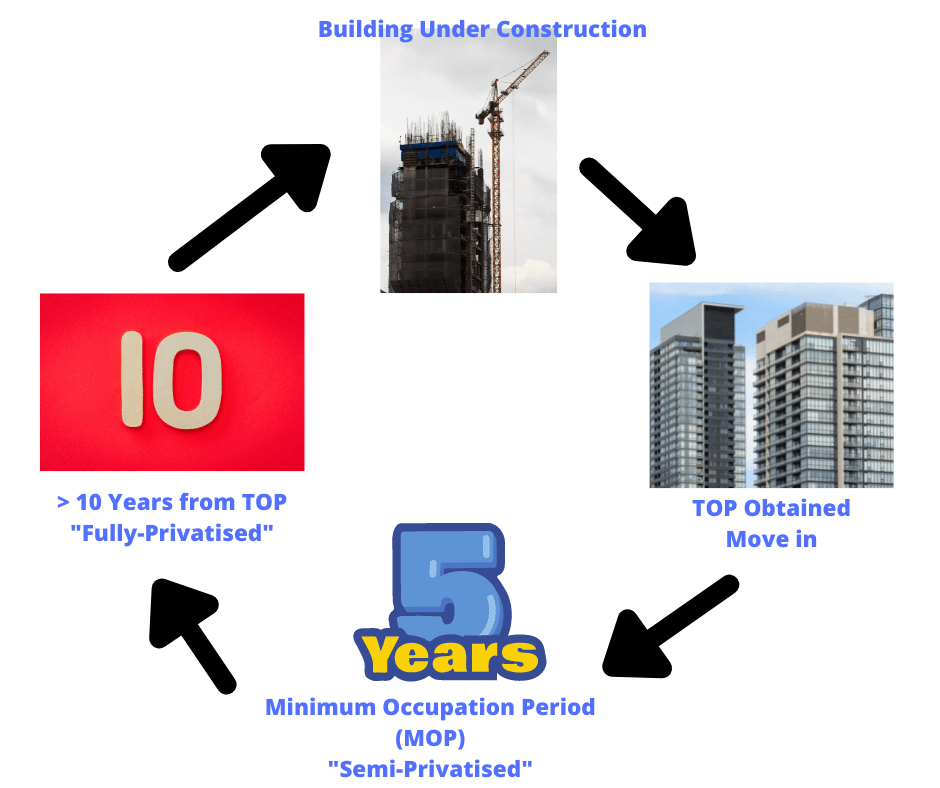 EC land sales is similar to that of private residential land sales. HDB will launch specified EC land parcels that are 99-year leasehold lands for private developers to tender for the project. The awarded developer will be responsible for the sale and building of the EC project. So this is why all brand new EC are sold by developers and HDB will function as a checkpoint to check the purchasers eligibility. 
Living in an EC offers all the same benefits as that of living in a private condominiums, but with a more affordable price tag. When the EC becomes fully privatised, owners are able to opt for a collective sale (en bloc sale) as a form of exit strategy further down the years as the buildings start to age.
What are the key requirements to buy or own an Executive Condominium?
Previously i have written an article "Executive Condominium – A Quick Concise Guide" and you can read more in the article. You may also refer to HDB website for new ec eligibility criteria.
Only those with a Singaporean family nucleus can purchase a brand new executive condominium through one of the following schemes – public scheme, fiance/fiancee scheme, orphans scheme, joint singles scheme.

Singaporean/Singaporean or Singaporean/Singapore Permanent Resident married or getting married couples are eligible to purchase a property together.

Applicants with a combined household income of less than $16,000 (subject to change) are allowed to buy. (If you exceed this income ceiling condition, please speak to me and I may be able to advise you further)

The Mortgage Servicing Ratio (MSR) or Total |Debt Servicing Ratio (TDSR) are applied by the banks to determine how much you can borrow. Generally, most people are subjected to MSR.

Resale Levy is applicable for 2nd timers buyers. (This mean that this group of buyers have bought a subsidised flat directly from HDB or have taken Housing Grants from HDB for their resale flat)

EC Owners are not allowed to rent out their unit before 5 year MOP (Minimum Occupation Period).

EC Owners can only resell to Singaporean or Singapore Permanent Residents (PR) when their unit obtains the 5 year MOP status. They cannot sell to Foreigners at this stage. Such restriction is lifted when the EC crosses 10 year mark from date of TOP.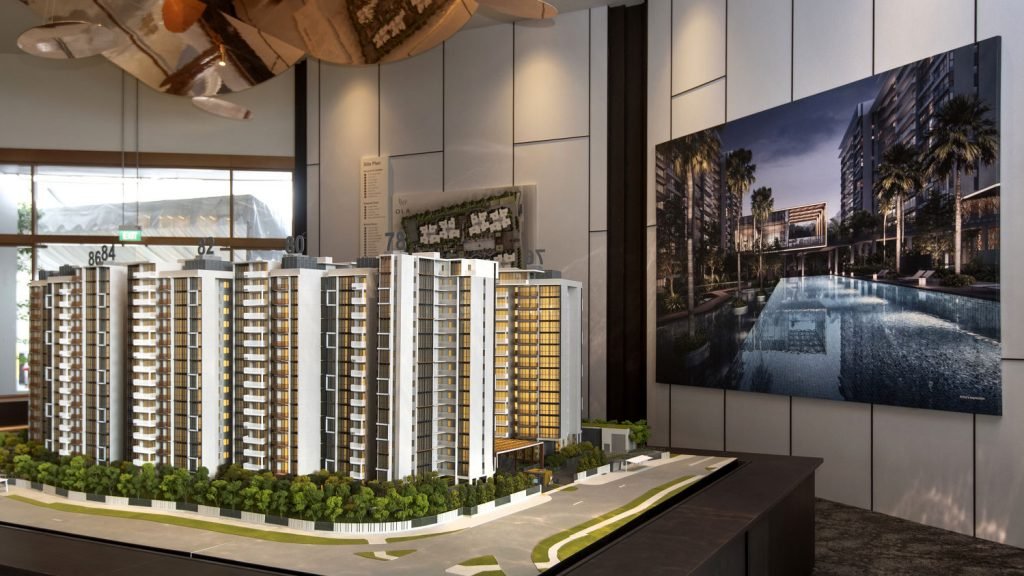 Executive condominiums offer buyers a great value for their money. With so many rules and conditions in place, it seems like it is not as easy to own a brand new EC. Some buyers would buy it because of the unique location that fits their requirement but i want to take this opportunity to empower you this knowledge. The reason is because of the Capital Appreciation potential that a brand new EC has to offer. Let me explain, during the EC sales launch, the developer offers an attractive sale price that is hard to beat. See the below resale transactions of the various EC and check out the number of profitable resale transactions and the profit that those sellers got!
Moreover, most of the ECs are not located near MRT station. In fact, the ones below are not easily accessible to nearby MRT stations.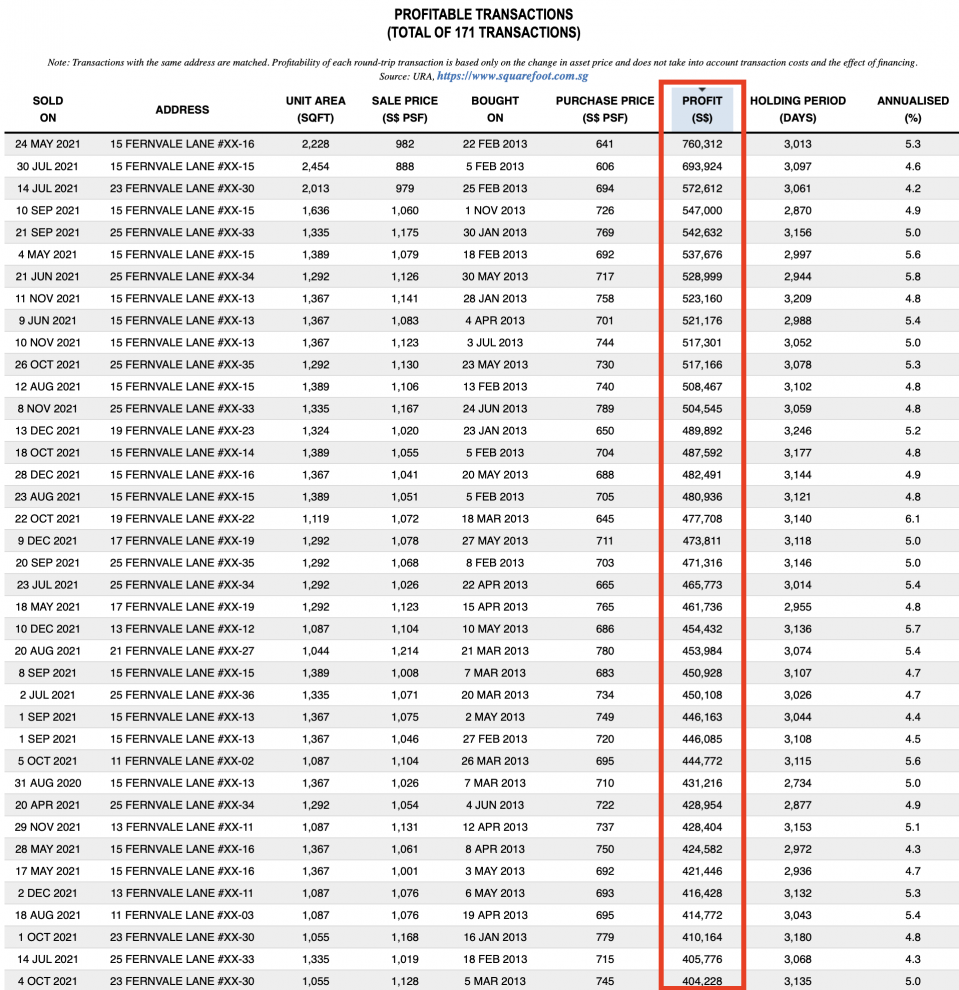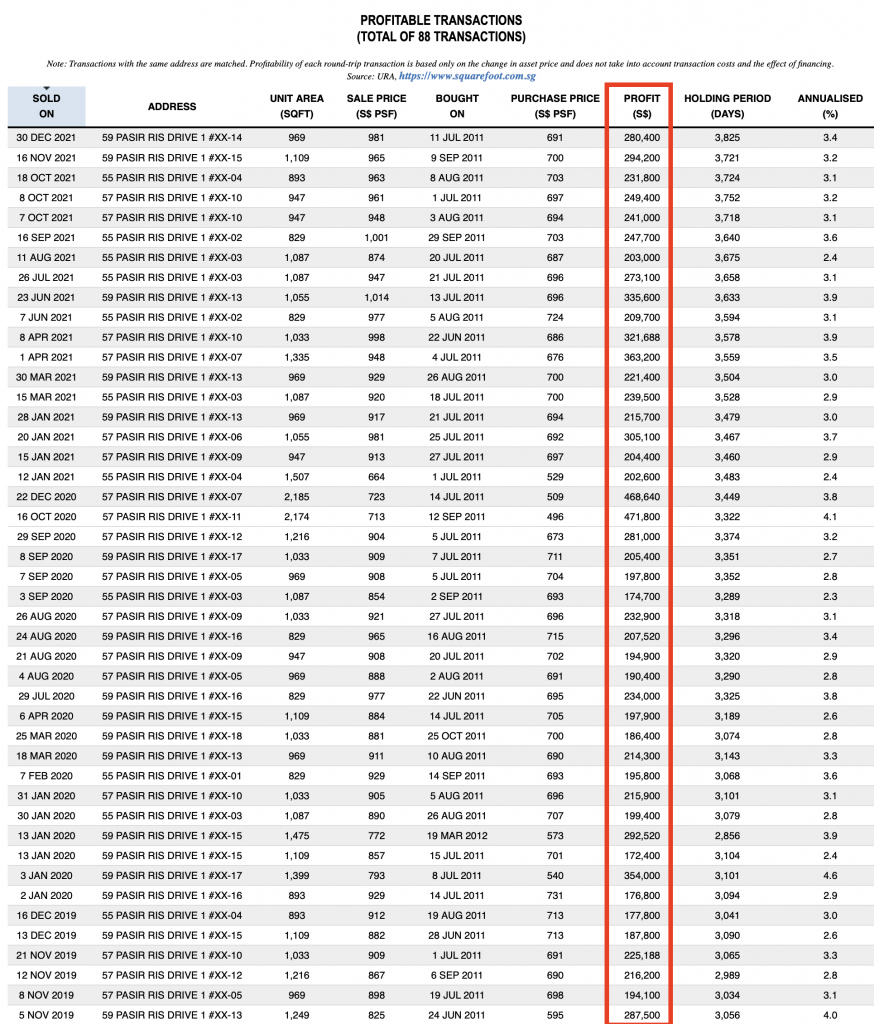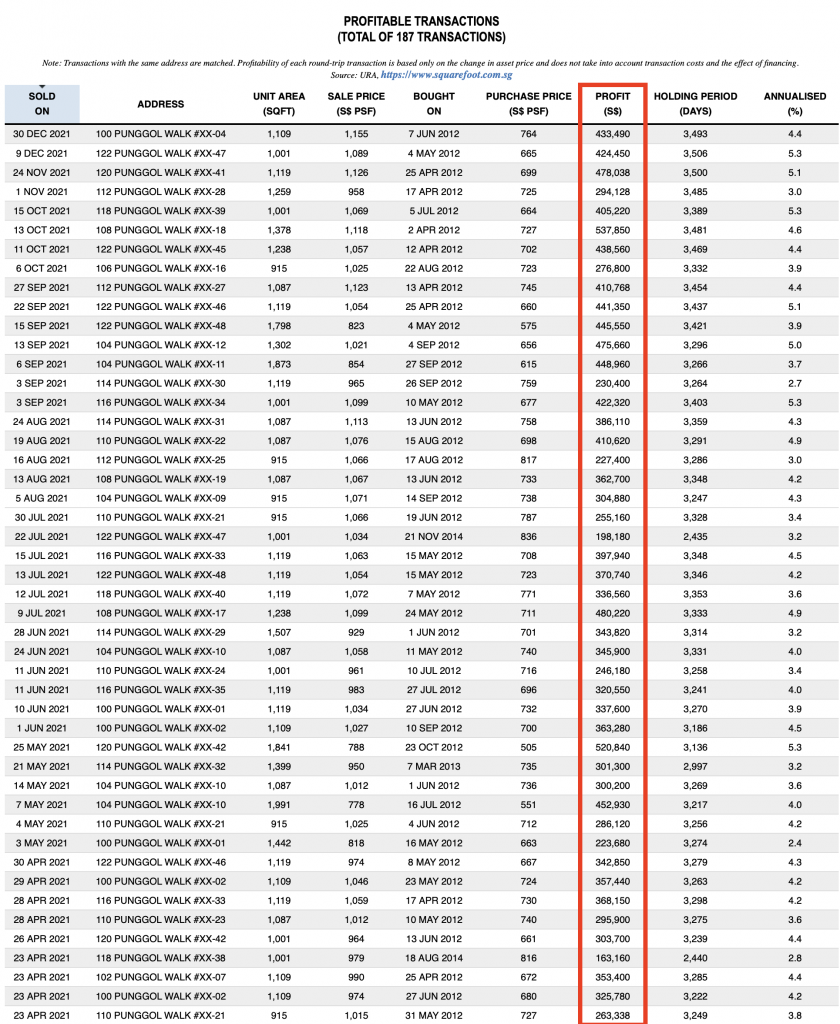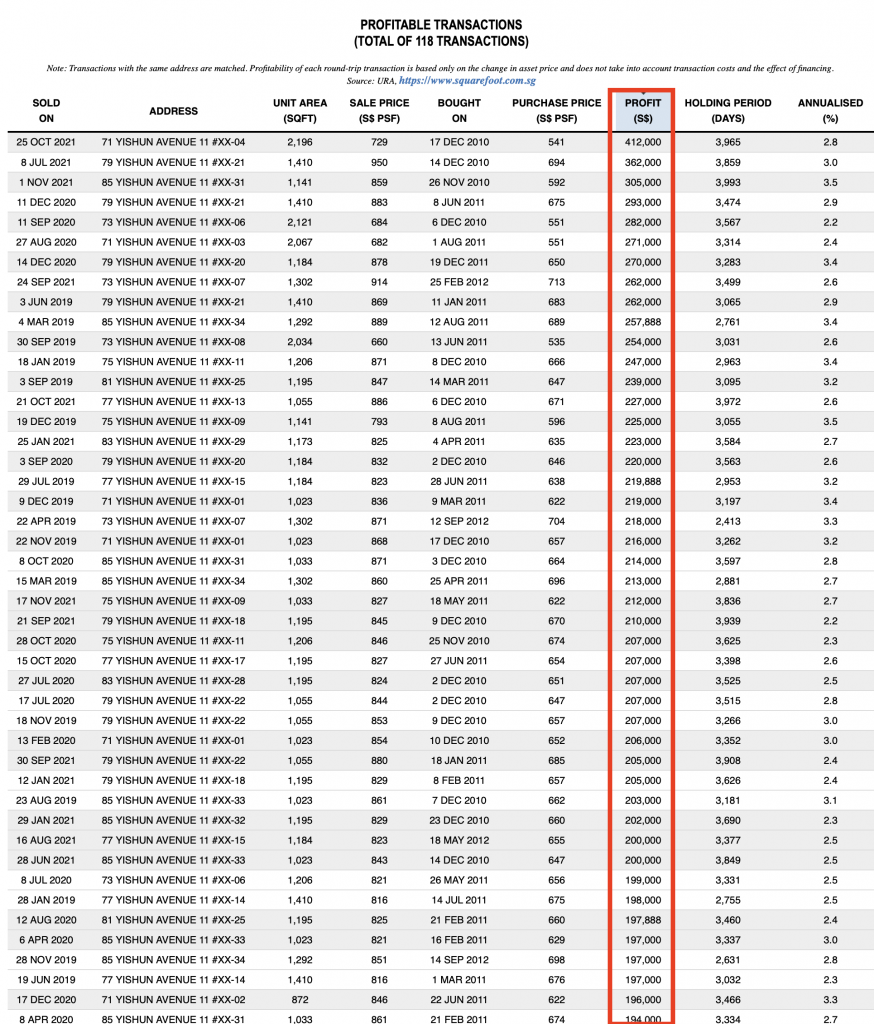 The reason why the developer can sell the EC at such attractive price is because of the subsidised land price sold by HDB. This is also why HDB wants to impose eligibility conditions and one of the key requirement is that at least one of the applicant / essential occupier has to be a Singaporean (Please check with me for further understanding). Imagine that if the land sale is sold without subsidy, this means that the land price can end up equivalent to that of a private land price, and the sales price of the private property will surely be higher.
Buying a brand new EC saves lots of money on renovation because the developers will built and install the kitchen cabinet, wardrobes, bathrooms, floorings and air-conditioning units. All you need to do is give it a new coat of paint, install lights to your own liking and buy some nice furnitures to fit your lifestyle.
HDB Upgraders will be delighted to know that they do not need to pay Additional Buyer Stamp Duty (ABSD), if their finances allow them to purchase a Building-Under-Construction (BUC) Executive Condominium without selling their HDB flat. They can continue to stay in the HDB and sell it before or when the construction of the EC is completed.
EC buyers also have the flexibility to choose between Normal Payment Scheme (NPS) or Deferred Payment Scheme (DPS) that best suits their financing model.
Certain EC buyers may also be eligible for receiving up to $30,000 Housing Grant too.
The Process: How do you go about buying an Executive Condo?
The most important thing of all is to understand if you are eligible. Truth is that it is quite confusing even for many agents that they are unable to concretely tell you whether you are eligible or not. I have represented as a developer sales representative for many EC projects such as OLA, Parc Central Residences (Fully Sold), Parc Canberra (Fully Sold), Piermont Grand (Fully Sold) and etc., and I am qualified to assist you in matters relating to EC. Speak to me to find out more about eligibility matters.
The second most important thing is to understand your finances. No one solution will suit everyone and this is why it is highly recommended to sit down with me to work out the finances to own an Executive Condominium (EC). In fact, I have come across some bankers who wrongly assessed the loan amount for some EC buyers. The NPS and DPS work slightly differently and that some HDB upgraders will require the Special Bridging Loan solution to solve their finances. The Special Bridging Loan is a solution to bridge for the shortfall in loan and is easier to discuss in person.
Congratulations if you are eligible and that you are clear with the financing matters, the next step is to make an appointment with me to visit the EC showflat. At the showflat, you will be touring the site model and site plan to give you a clear overview of the development. This introduction will cover the location, the amenities in surrounding, the facilities of the development, estimated maintenance fees and etc. The tour will continue to examine the showflat units and this is where we want to understand the layout, the sizes, the things that come along with the development. Lastly, we will take a look at the floor plans to see if there are other available layouts and analyse a good unit that best suits your needs.
Once you have identified the unit of your choice, the price is confirmed and you will be asked to select either the NPS or DPS. The buyer will hand 5% cheque in exchange for the Option to Purchase (OTP). Then we wait for HDB approval and pay 15% to exercise the purchase of the unit.
What are some of the available new Executive Condo for sale?
Provence Residence – located at Canberra Crescent. The developer is MCC Land

OLA – located at Anchorvale Crescent and developed by Evia and Gamuda.

Parc Greenwich – located at Fernvale Lane. The developer is Frasers Property

North Gaia – located at Yishun Avenue 9, awarded to Sing Holdings. Estimated EC launching at End February 2022. Contact me for details.

Tengah Garden Walk EC (The name is not confirmed) Awarded to CDL and MCL Land.

Tampines Street 62 (The name is not confirmed) Awarded to Qingjian.
Speak to me to obtain the latest executive condo price list (Note that it is subjected to price changes and availability of units).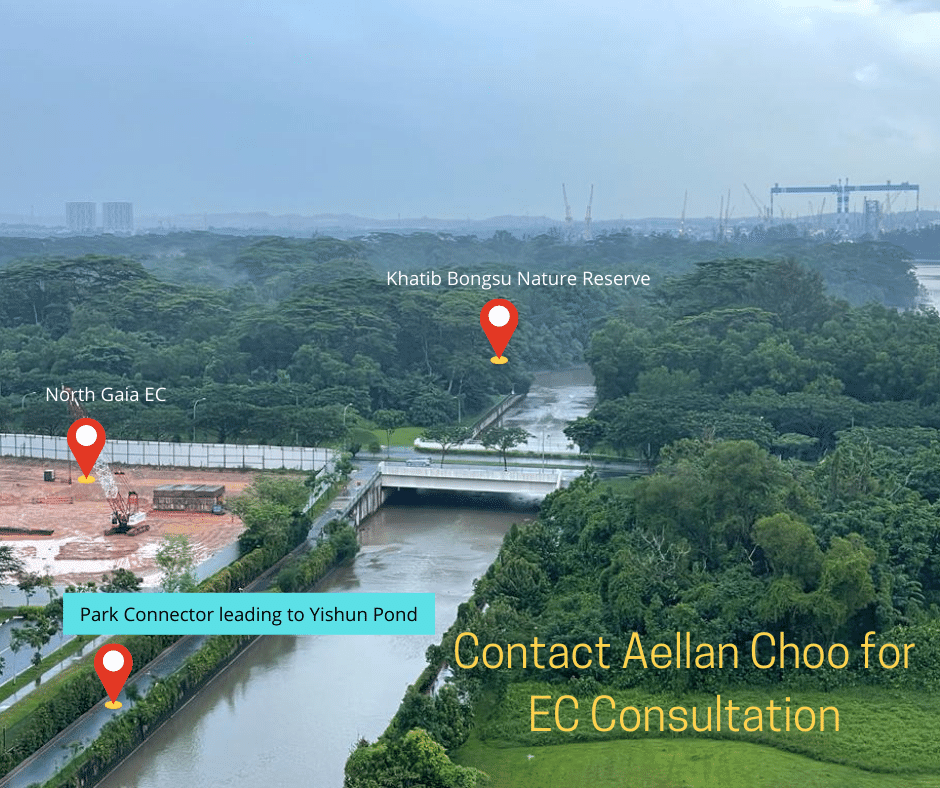 North Gaia EC in Yishun is estimated to launch at End Feb 2022. Contact me for Consultation
Ending off on Executive Condominium (EC)
Executive condos can be a great investment too, but it's important to be aware of the risks involved. Depending on your situation, there may be other options that are a better fit for you. Here are some things to consider when making your decision:
-Your budget
-The location of the executive condominium
-The size of the unit
-The developer's track record
While No One cannot guarantee that present and future EC buyers will surely get big fat profits like some of the examples above, but it is fair to say that there is a very high chance that new EC buyers will get good gains. The reason is simply because of the price disparity between private condos and executive condos, and that this gap is what is giving EC owners a buffer to have the capital appreciation over time.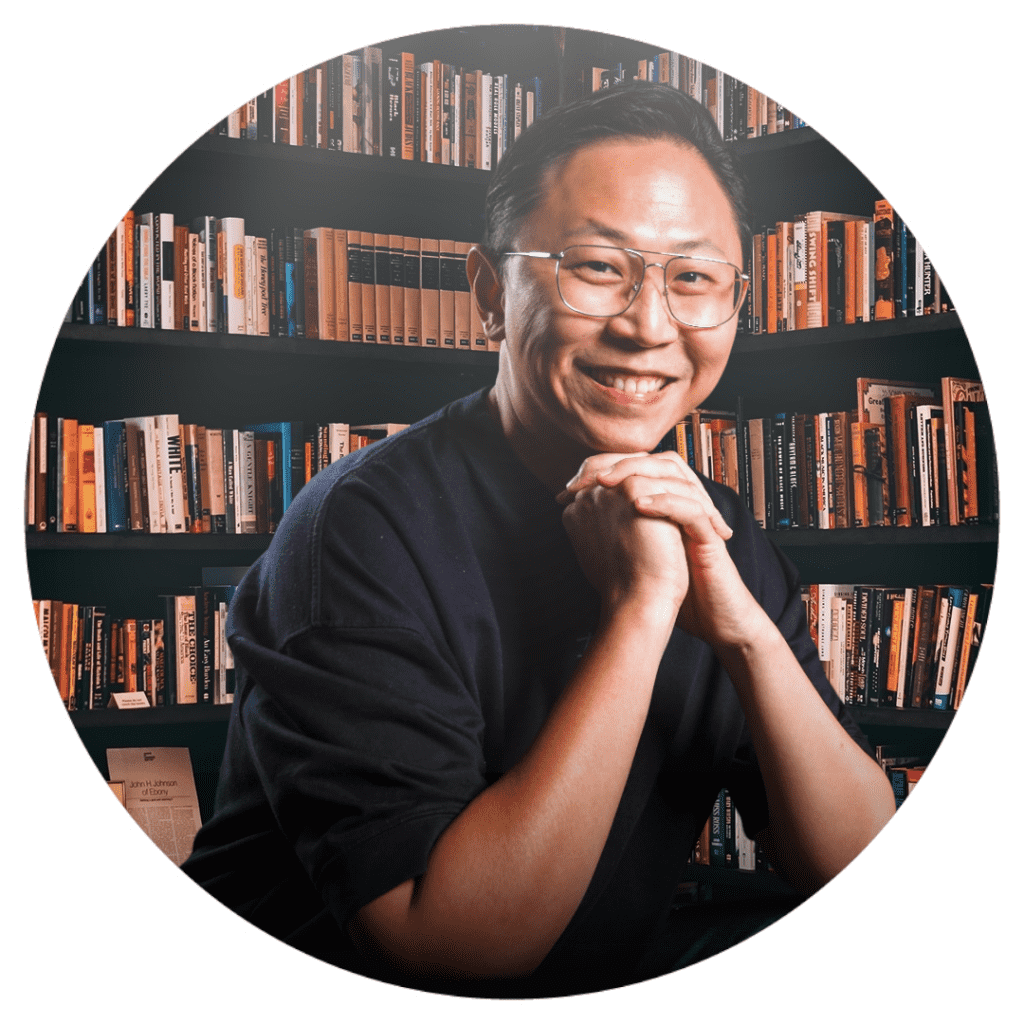 Get in touch with me and I can help you assess if taking the executive condominium path is the most appropriate for you. Let me know today if you want to take advantage of my expertise.
Is there ethnic quota restrictions for EC?

Unlike HDB, EC is not subjected to ethnic quota restrictions. EC owners can only sell to SC / SPR after MOP (5 years); and can sell to anyone once the EC is 10 years after TOP. 

Can Singles Singapore Citizen Buy a brand new EC?

Yes. You can apply under Joint-Singles Scheme and Conditions apply. Speak to me to have better understanding. 

What Is the Difference Between EC and Condo?

ECs are more affordable and is subjected to HDB eligibility conditions. Eligible applicants may get CPF Housing Grants and 2nd timers are subjected to resale levy. Condo on the other hand is not subjected to HDB regulations, buyers cannot get CPF Grants and resale levy is not applicable. 

Can I Own HDB Flat and EC?

Yes, but you have to dispose your HDB flat within 6 months of possession of the new EC. ABSD does not apply when you buy an EC while owning a HDB. 
For other FAQs, please contact me at 91916957. I will be happy to assist you.