Are you interested in pursuing a career as a real estate agent in Singapore? If so, you're in the right place! This article will guide you through the essential steps to becoming a licensed real estate salesperson (RES) in Singapore.
Becoming a real estate agent in Singapore can be a highly rewarding career, providing you with the opportunity to help people find their dream homes and earn a good income. The good news is you can pursue this career part-time or full-time, depending on your schedule and preferences.
However, to succeed as an agent, you must have the right qualifications, skills, and knowledge. So we'll cover everything you need to know, from understanding the RES framework to preparing for the exam, getting registered, and building your real estate career.
If you're looking to make a career change or earn some extra cash, this guide will give you the info you need. So, let's dive in and discover how to get started on your journey towards on how to become a real estate agent in Singapore. 
The RES course, also known as the Real Estate Salesperson Course, is a mandatory training program in Singapore for anyone who wish to become a licensed real estate agent. The course is designed to equip candidates with the knowledge and skills necessary to succeed in the real estate industry.
The RES course covers a range of topics, including estate agency laws and regulations, property transactions, property market analysis, and property management. 
The prerequisites to take the RES exam in Singapore are:
Must be at least 21 years old.
Must be a Singapore citizen or permanent resident.
Must possess a minimum qualification of at least four GCE 'O' level passes or equivalent.
Must complete the Real Estate Salesperson (RES) course.
Must pass the RES examination administered by the Council for Estate Agencies (CEA).
Must not have been convicted of any offenses that would render them unfit to be registered as an RES.
Course Providers or Learning Centers:
There are several course providers and learning centers that offer the Real Estate Salesperson (RES) course in Singapore.
LMA (Life Mastery Academy)
RCN (Real Centre Network Pte Ltd)
IEA (Institute of Estate Agents)
SEAA (Singapore Estate Agents Association)
LMA is highly recommended as the trainers have years of experience in practice and training.
Take note that you must complete the RES course with at least 75% attendance record in order for the training provider to issue you the "Certificate of Completion for RES Course". You need to produce this certificate to register for the RES Exam.
Property Agent RES Course Fees:
RES course fee will range between $700 to $800 depending on which training vendor you sign up with. 
There is also subsidy that you can use:
Singaporean or PR can utilise SkillsFuture credit of up to $500 for the RES course
NTUC member may apply to use the $250 UTAP subsidy for the RES course
Property Agent RES Exam and Exam Fees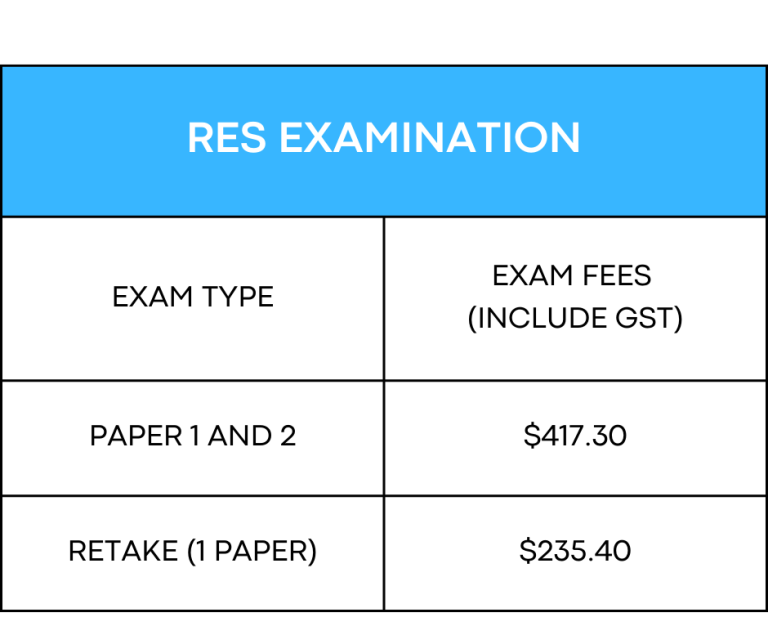 The RES exam consist of Paper 1 and Paper 2. The exam cost fee is $417.30 (inclusive of GST).
Take note you need to ensure that you pass your RES Exam (Paper 1 and Paper 2) within 2 years of completing your RES course. Otherwise, you have to resit the course as certain guidelines or rules may have changed since then. 
If you have fail either one of the papers, you have to pass that paper within 2 years of your first attempt. If you fail to do so, you will need to retake the RES course before taking both papers again. The cost of retaking each exam paper is $235.40 (inclusive of GST)
You may read more FAQs here.
After passing the RES exam in Singapore, it's important to seek out the right mentor to guide you through the process of obtaining your license and building a successful career in real estate sales. While real estate agencies can provide assistance and support during this process, it's essential to choose the right mentor who can help you achieve your goals.
Before approaching anyone for help with the registration process, it's important to do your research and make sure you're not being compelled to join any particular agency or individual. You should feel free to explore different options and choose the mentor who best fits your needs and goals.
A good mentor can provide you with valuable insights into the industry, help you navigate the complexities of certain unique situations, and provide you with the training and resources you need to succeed as an RES. They can also offer guidance on how to build your client base, negotiate deals, and develop a strong reputation in the industry.
Ultimately, the right mentor can make a significant difference in your success as an RES. So, take the time to find the right one, and don't feel pressured to join any particular agency or individual. Choose someone who is committed to your success and can help you achieve your goals in real estate sales
Submit the RES license registration and fees
At this stage, most of you would have an idea who you would join. You can then submit the application form from the real estate agency and submit your salesperson applciation to CEA for the in-principle approval. 
RES Registration Fees: $283.50 
Professional Indemnity Insurance: $120
Agency Admin Fees for your ID Tag, Name Cards, Startup kit etc. : $300-$500
You should receive approval notice from CEA within 4 to 6 weeks. Then you are ready to start!
If you're planning to take the Real Estate Salesperson (RES) exam in Singapore and aiming to pass on your first try, I'm here to assist you. I can help you break down the challenging parts of the exam into simpler and more understandable concepts, providing you with tips and strategies to help you prepare effectively. Feel free to approach me if you have any questions or concerns about the RES exam, and I'll do my best to support you in your exam preparation journey.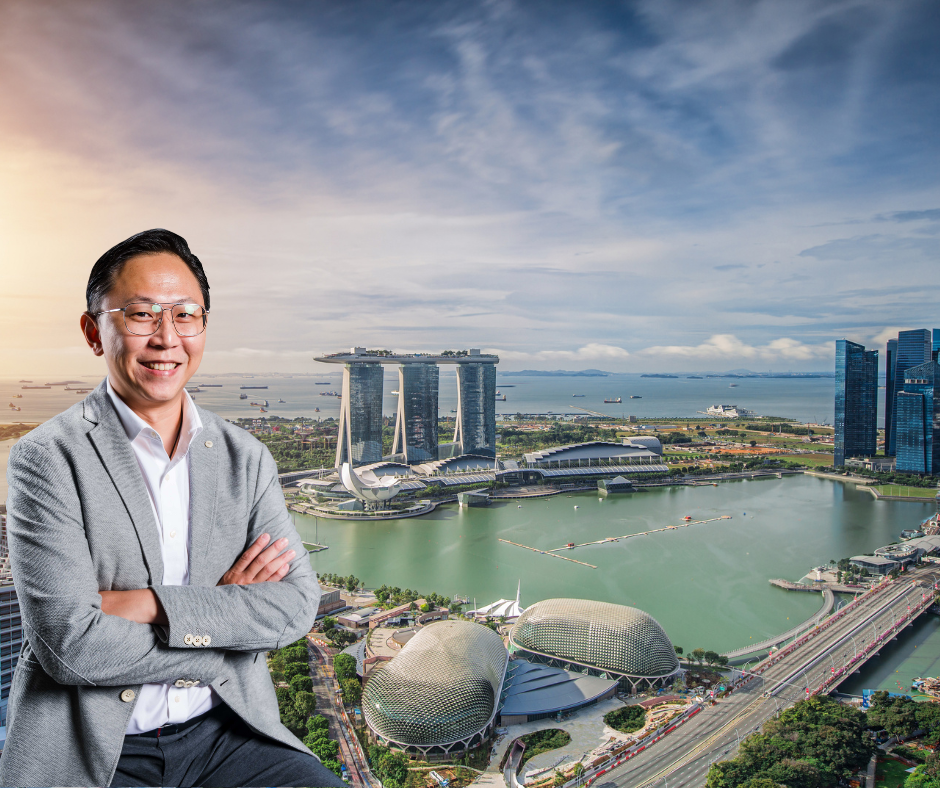 I want YOU! I am here to support you on your real estate career journey! If you're seeking mentorship to jumpstart your career and achieve success in the field, I can provide you with the guidance and resources you need. Contact me today to learn more about my mentorship program and take the first step towards achieving your goals as a real estate professional.